The Secret to Unlocking Bitcoin's Full Potential, According to Bitwise CIO
Bitcoin (BTC) could see a huge influx of capital if the U.S. approves a spot exchange-traded fund (ETF) for the leading cryptocurrency, according to Matt Hougan, chief investment officer of Bitwise, the largest crypto index fund manager in the country.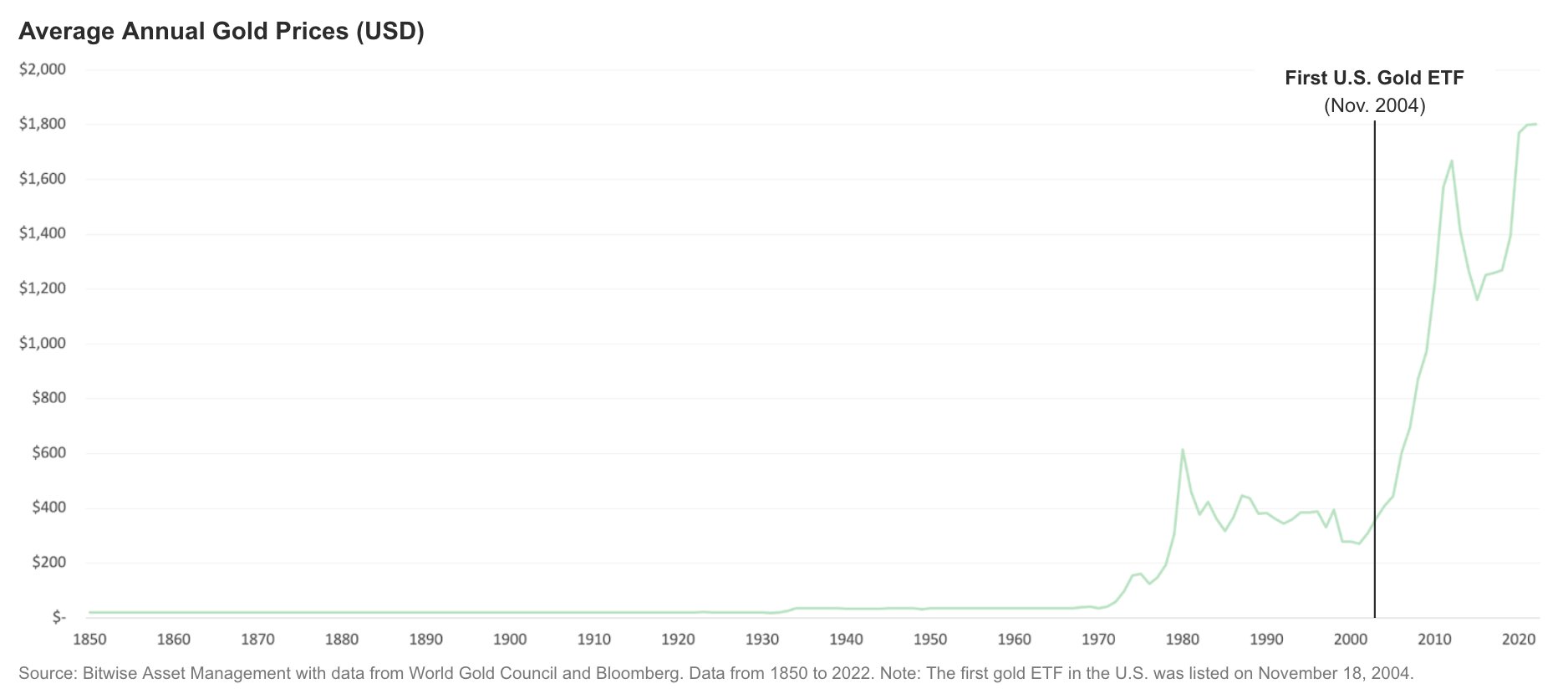 Hougan draws a parallel between Bitcoin and gold, which experienced a 475% rally in the five years following the launch of the first gold ETF in the U.S. in 2004. He believes that a similar scenario could play out for Bitcoin, as a spot ETF would make it easier and cheaper for investors to access the crypto market.
He says that Bitwise is focused on educating traditional finance stakeholders about Bitcoin and its potential role in their portfolios. He adds that there is a lot of interest from financial advisors who want to allocate to Bitcoin ahead of the ETF approval. He explains:
"The thing to think about with the Bitcoin ETF – why it matters – is it unlocks this other segment of the market that essentially has no allocation to crypto, which is the financial advisor marketplace. Now this is an important market – it's at least twice, and maybe four times as big, as self-directed retail investors. So the people who own crypto now are mostly self-directed retail investors. The financial advisor marketplace controls between 2x and 4x as many assets.
And so what we're doing every day, with a 20-plus person sales team, is having meetings with these advisors, talking to them about what Bitcoin is, talking to them about where it fits in their portfolio, and laying the groundwork for when that ETF launches, for them to adopt it readily. We're seeing real traction. There are a lot of advisors who want to allocate ahead of the Bitcoin ETF."
Bitwise is one of several companies that have filed for a spot Bitcoin ETF with the U.S. Securities and Exchange Commission (SEC). The regulator has yet to approve any such product, citing concerns over market manipulation and investor protection. However, some analysts believe that the SEC may change its stance in the near future, as the crypto industry matures and adopts more regulatory standards.