Bitcoin Demand Could Skyrocket 10x After Spot ETF Approval, Says Michael Saylor
Michael Saylor, the co-founder and executive chairman of MicroStrategy Inc, predicts a massive increase in Bitcoin's value if the US Securities and Exchange Commission (SEC) approves a spot ETF and boosts the demand for the leading cryptocurrency. Saylor is a well-known Bitcoin advocate who believes in its unparalleled potential and expects a 10x growth in its price.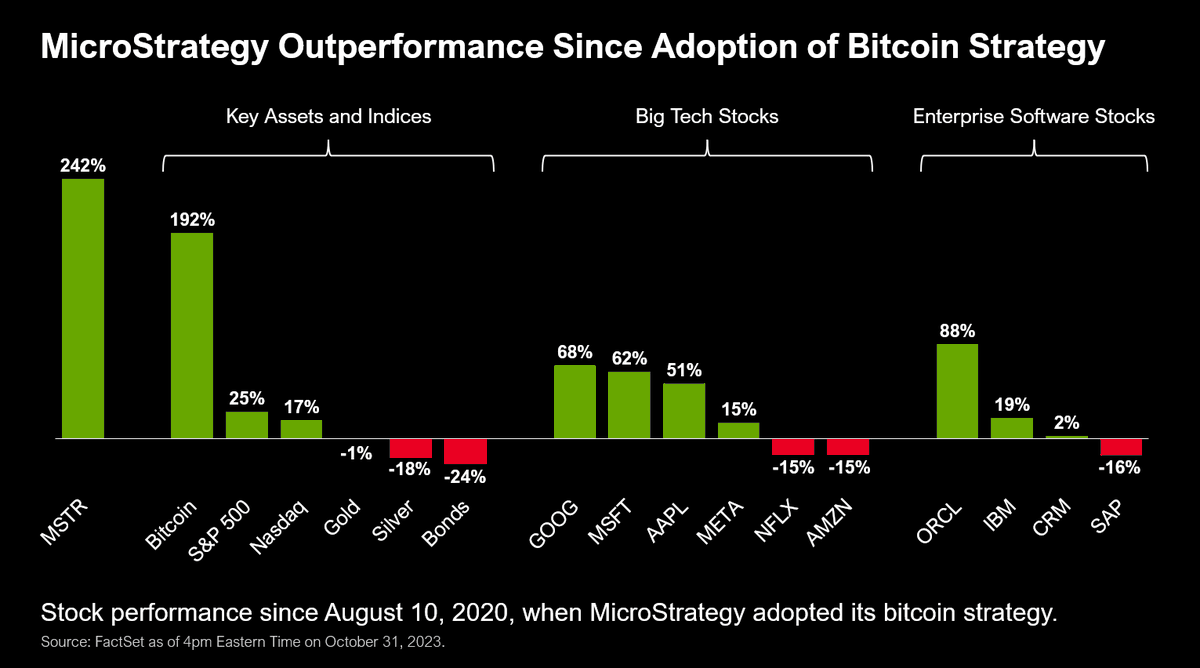 In an interview with CNBC, Saylor says that the crypto space needs to overcome some of the challenges and risks that have plagued its reputation and growth. He calls for more regulation, custody, and education to bring the industry to the next level.
"I think that the liabilities are the early crypto cowboys, the crypto tokens, the unregistered securities, the unreliable crypto custodians. For the industry to move to the next level, we need to migrate to adult supervision. We're going to need Big Banks to become the crypto custodians. We're going to need Wall Street to take a role."
Bitcoin has been trading near the $36,000 level, after a 25% rally in the last month. However, it faced a 5% correction, which some analysts attributed to profit-taking and market re-evaluation. Saylor was not deterred by the volatility and announced that MicroStrategy had bought 155 more Bitcoins for $5.3 million, demonstrating his confidence in the crypto.
Saylor believes that the involvement of traditional finance (TradFi) in Bitcoin will boost the demand and value of the leading cryptocurrency, while exposing the flaws and weaknesses of the thousands of altcoins that have flooded the market.
"We need to rationalize away from the 100,000 crypto tokens – you know, YOLO (you only live once) coins that people are manipulating – to Bitcoin. Bitcoin is an asset without an issuer. It is the one universally recognized protocol that's a commodity in the space. So when banks on Wall Street and responsible custodians are managing Bitcoin and the industry takes its eyes away from all of the shiny little tokens that have distracted and demolished shareholder value, I think the industry moves to the next level and we 10x from here."
Saylor also expressed his optimism about the prospects of a Bitcoin ETF, which the SEC is currently reviewing. Many analysts expect the regulator to approve a spot ETF as early as January 2024. Saylor said that this would increase the demand for Bitcoin by institutional and retail investors, while reducing the supply by $6 billion per year. He said that this scenario was unprecedented in Wall Street history and would have a significant impact on Bitcoin's price.