CME leads Bitcoin futures market as institutional demand grows
The Chicago Mercantile Exchange (CME) has surpassed Binance, the world's largest cryptocurrency exchange, in terms of Bitcoin futures open interest. Open interest reflects the total value of active contracts in the market.
This shift in dominance comes as Bitcoin recently reached its highest level since May, trading above $37,000. It also signals the increasing interest and participation of institutional investors in the cryptocurrency space.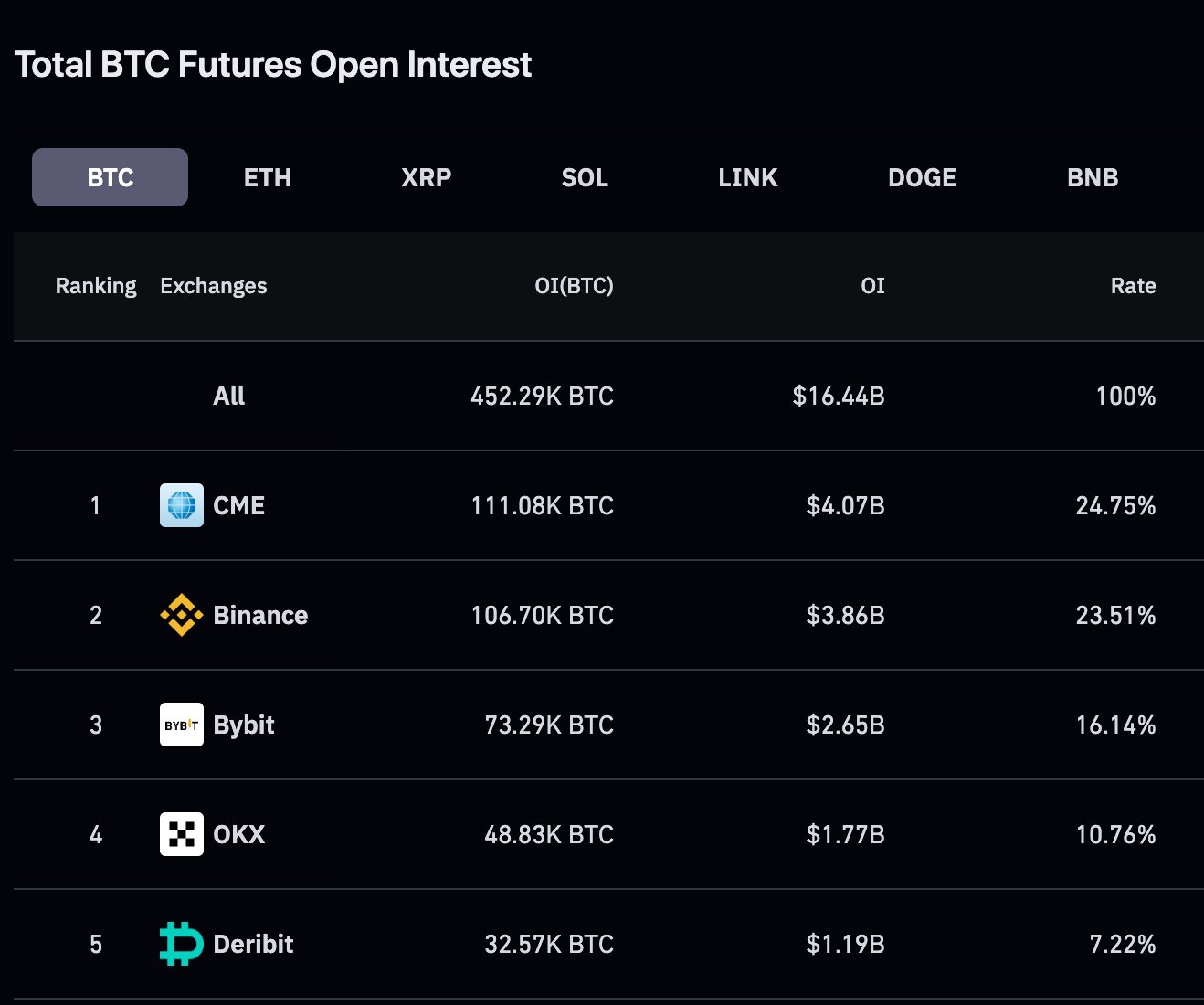 CME offers cash-settled Bitcoin futures contracts, which means that traders receive or pay the difference between the contract price and the spot price at expiration. CME also provides micro Bitcoin futures contracts, which are smaller versions of the standard contracts.
Binance, on the other hand, offers perpetual futures contracts, which do not have an expiration date and are settled in cryptocurrencies. Binance also allows traders to use high leverage, which can amplify both profits and losses.
According to data from Coinglass, CME now has an open interest of $3.54 billion in Bitcoin futures, while Binance has $3.83 billion. CME's share of the Bitcoin futures market has risen to 25%, the highest on record.
The rapid growth of CME in the Bitcoin futures market reflects the rising demand for regulated and compliant platforms among institutional investors. Bitcoin's recent rally has been driven by various factors, such as macroeconomic uncertainty, inflation fears, and optimism over the approval of a Bitcoin spot exchange-traded fund (ETF).
Retail investors have also contributed to the market momentum, as evidenced by the surge in volume and trading activity of futures-based ETFs. ProShares, the first Bitcoin futures ETF to launch in the U.S., saw its rolling five-day volume increase by 420% last week, reaching $340 million.