BlackRock Files for Spot Ethereum ETF
BlackRock, the world's largest asset manager, has taken the first steps to offer a spot Ethereum exchange-traded fund (ETF) in the U.S. The firm has registered the iShares Ethereum Trust in Delaware, following a similar process it used for its spot Bitcoin ETF application.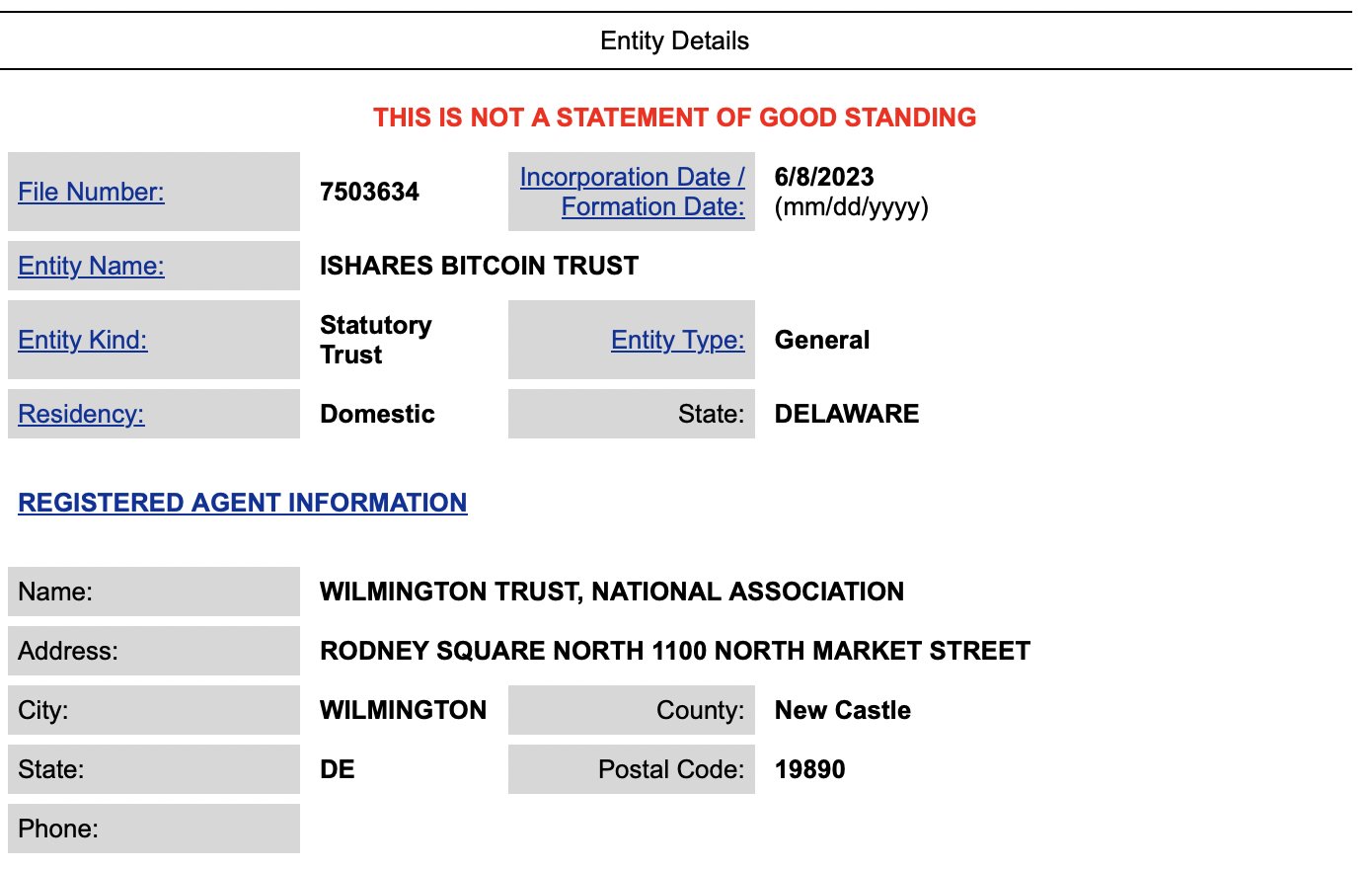 A spot Ethereum ETF would allow investors to buy and sell the second-largest cryptocurrency by market cap directly, without the need for intermediaries or derivatives. This could boost the demand and liquidity for Ethereum, as well as reduce the fees and risks associated with other types of crypto products.
The news of BlackRock's potential Ethereum ETF has sparked excitement in the crypto market, as Ethereum's price surged past $2,000 for the first time since July. The market is also anticipating the approval of the first spot Bitcoin ETF in the U.S., as the SEC has opened a review window for several applicants, including BlackRock.
BlackRock is not the only firm seeking to launch a spot Ethereum ETF in the U.S. ARK 21Shares, VanEck, Grayscale Investments, Hasdex and Invesco have also filed applications with the SEC, but none have received a green light yet. The SEC has delayed its decisions on the proposals from VanEck and ARK 21Shares until late December.
A spot Ethereum ETF would be a significant milestone for the crypto industry, as it would offer a regulated and convenient way for investors to access the second-largest blockchain network. Ethereum is widely used for decentralized applications, smart contracts, non-fungible tokens and decentralized finance, making it a versatile and innovative platform for the future of the internet.