How a Crypto Detective Exposed a $27M Heist in Minutes
ZachXBT is a pseudonymous on-chain crypto detective who is well-known for his extensive on-chain analysis of suspicious influencer rug pulls and NFT projects. He has over 300,000 followers on Twitter, where he posts his investigations and exposes scams, cyber crimes, and other nefarious deeds in the crypto sector.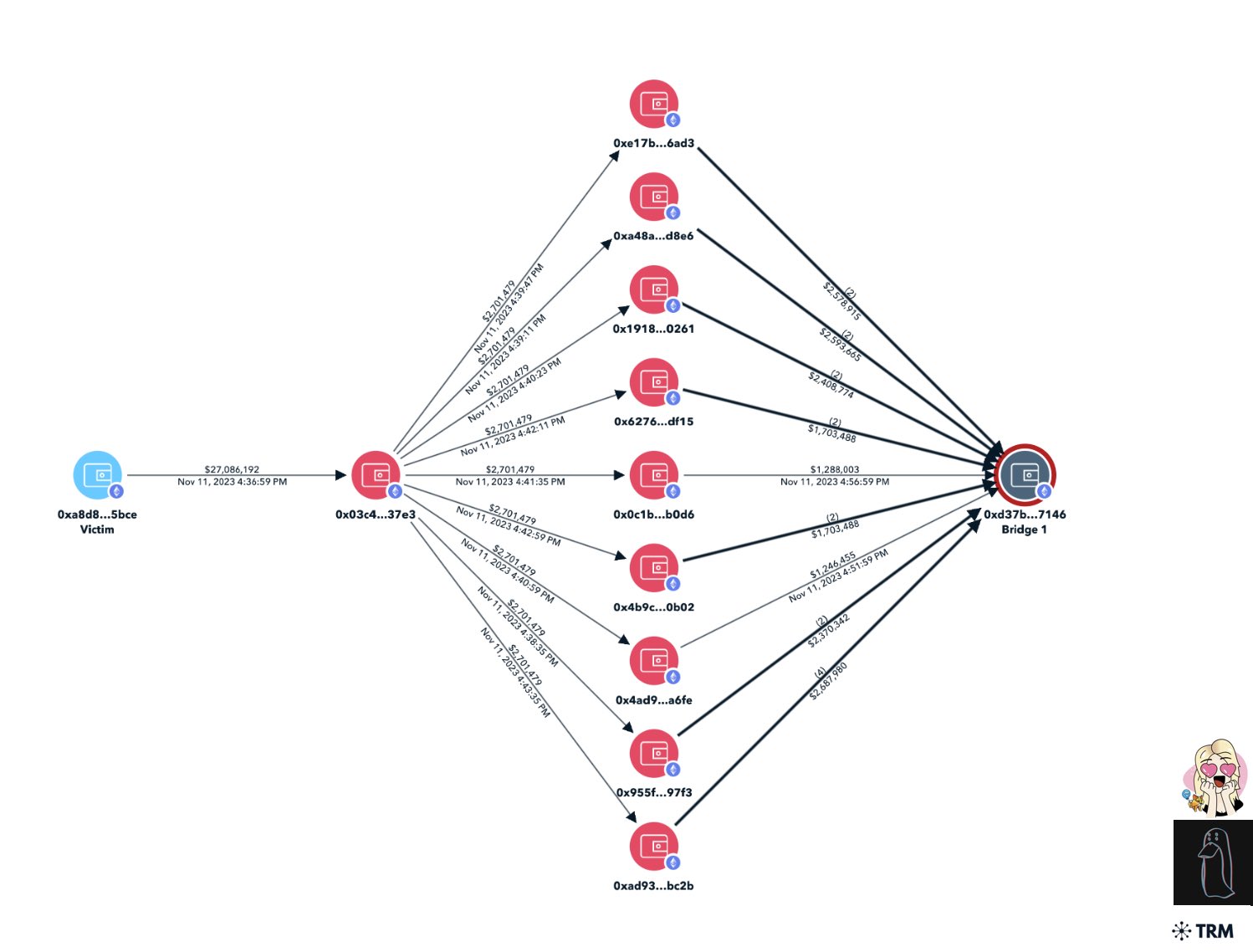 He also publishes his reports on his blog, where he provides detailed evidence and explanations of his findings. He is regarded as a revered and respected figure in the crypto community, as he helps investors and enthusiasts avoid falling victim to fraudsters and hackers. However, he also faces legal challenges from some of the people he accuses of wrongdoing, such as NFT trader MachiBigBrother, who sued him for defamation in June 20231.
ZachXBT claims that he is not wealthy and relies on donations from his supporters to fund his legal defense. He also says that he will not stop his investigative work despite the lawsuit. He is often compared to Sherlock Holmes, as he uses his skills and tools to uncover the truth behind the complex and murky world of blockchain and cryptocurrency.
A recent hack resulted in the loss of $27 million in Tether USD (USDT), a stablecoin. The on-chain detective ZachXBT revealed the details of the theft. He said that the hacker swapped the USDT for ETH and then transferred it to various services and exchanges, such as FixedFloat, ChangeNow, SideShift, OKX, WhiteBit, Binance, Kucoin, and HitBTC. Finally, the hacker converted the ETH to Bitcoin via THORChain.
ZachXBT also claimed that the victim's address was linked to the Binance deployer, and that the victim had received the funds from Binance seven days before the hack. Some crypto users speculated that the victim might have exposed themselves to the risk by keeping such a large amount in a hot wallet, or that they might have staged the hack to avoid legal consequences.
This is not the first time that ZachXBT has uncovered a crypto theft. He recently discovered that Coinspot, an Australian crypto exchange, had been exploited and lost $2 million worth of assets from two of its wallets.