How a Scammer Fooled the Crypto World with a Fake XRP ETF
Ripple's XRP cryptocurrency lost 13% of its value on Monday after a hoax filing from BlackRock Inc. was posted on a government website. A Ripple supporter has exposed how a scammer created a fake XRP ETF rumor to manipulate the market and profit from it. He also shared his opinion on why XRP does not need an ETF.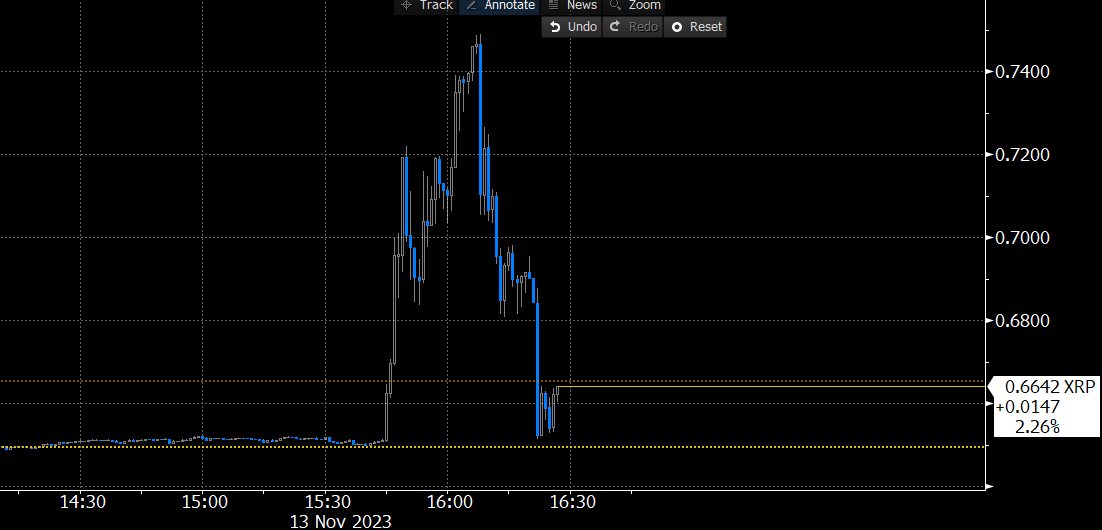 On Monday, November 13, a fake SEC filing circulated on social media, claiming that BlackRock had filed for a spot XRP ETF. The news caused a brief spike in XRP's price, reaching as high as $0.75 on some exchanges. However, the filing turned out to be a hoax, and the price quickly corrected.
The fake document claimed that the investment giant had created an 'iShares XRP Trust' and registered it with the Delaware Department of State's Division of Corporations. The news spread quickly on social media and boosted the price of XRP temporarily. However, a BlackRock spokesperson soon denied the filing and said it was not authentic. The price of XRP then dropped sharply and erased the earlier gains.
The identity and motive of the hoaxer are still unknown. James Seyffart, a Bloomberg Intelligence analyst, said that the incident damaged the reputation of the crypto industry and its legitimate players. He also said that an XRP exchange-traded fund (ETF) was unlikely to be approved by regulators anytime soon.
This was not the first time that a fake news story involving BlackRock and crypto products had moved the market. In October, a false report that the Securities and Exchange Commission (SEC) had greenlighted an iShares spot Bitcoin ETF caused a brief surge in the price of Bitcoin before it was debunked. The report was published and then deleted by Cointelegraph, a crypto news outlet.